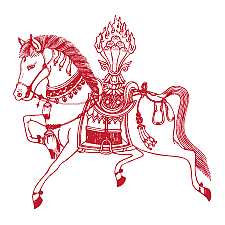 Date:
Monday, October 21, 2019 (18:30 -19:30)

Location:
Troy Shambhala Meditation Group
Coordinator :
Jeff Wigman
Contact person : Jeff Wigman
Meditation doesn't just happen on the cushion. It can be done anywhere, in any activity. Bring mind and body together with clarity and energy in this moving meditation practice.
This meditation-in-action is based on Sakyong Mipham Rinpoche's best-selling book, Running with the Mind of Meditation: Lessons for Training the Body and the Mind. Geared for runners, walkers, other athletes, or anyone who wants to enjoy synchronizing the body and mind in movement, this meeting will offer an opportunity to bring mindfulness out of the meditation hall and into the world.
Location!: The session will include meditation instruction, sitting, running (or walking), and time for discussion. We will meet at The Ned Harkness Field and Track in Troy (at RPI, Peoples Dr and Burdett Ave) at 6:30PM.
The program is designed for runners (and walkers) of all levels. Dress for activity.
approx. 60 min.
Please register! This event will be canceled without a minimum of registrations. Thank you.
Cancellation due to inclement weather will be announced here. Please check back on the day of the event.
Suggested donation: $5.
Our Generosity Policy
In order to make our programs accessible to everyone, we have a "pay what you can" policy. If the program price is an obstacle for you, please decide what works for you and offer whatever you wish.